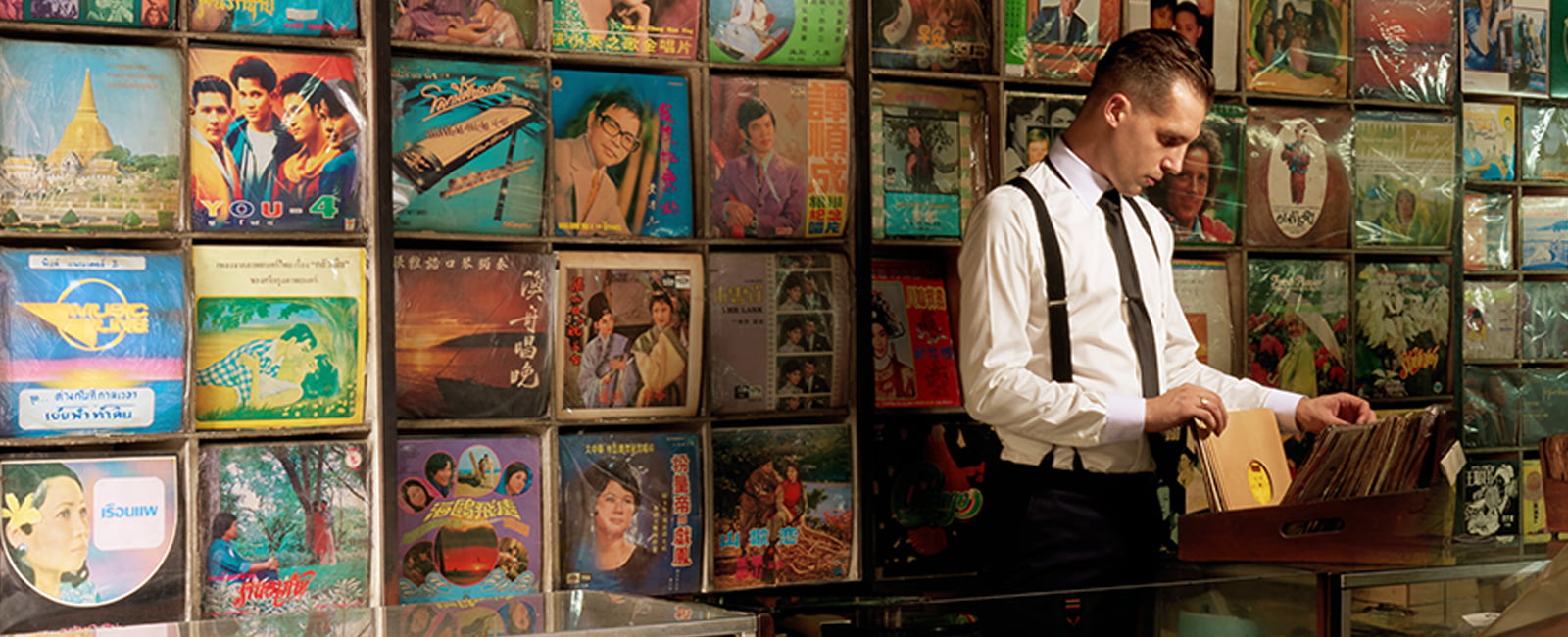 "BORN IN A GYPSY WAGON ON THE FRINGES OF AMSTERDAM"
BIOGRAPHY | THE MUSIC NOMAD
SENSE (Daniel Tiuri Wils, 1985) was born as a nomad in a gypsy wagon on the fringes of Amsterdam and initiated into mystical traditions like Shamanism, and Sufism from an early age. Equally esoteric was his father's collection of music cassettes, which he brought back from his travels to Egypt, India, Iran, and Afghanistan in the 1970s.
These early influences would later become a defining factor in Daniel's life and creative work, especially when he found he could sample these sounds and make them his own. By combining sounds sourced from old vinyl records and music cassettes, with traditional (non-western) instruments and banging drum tracks, he developed a distinct and recognizable sound.
MISSION | FORGOTTEN MUSIC TRADITIONS
A few years ago, SENSE sold his houseboat/recording studio in Amsterdam, gave away his record collection (and other belongings), and said farewell to family and friends. He has been travelling the world ever since, collecting rare vinyl records, recording traditional musicians, and making exclusive discoveries.
Creative collective Gloww and World Of Wils are currently developing an international television series based on Daniel's experiences traveling, collecting, and recording non-western music around the world.  
SENSE | CONTACT & INQUIRIES