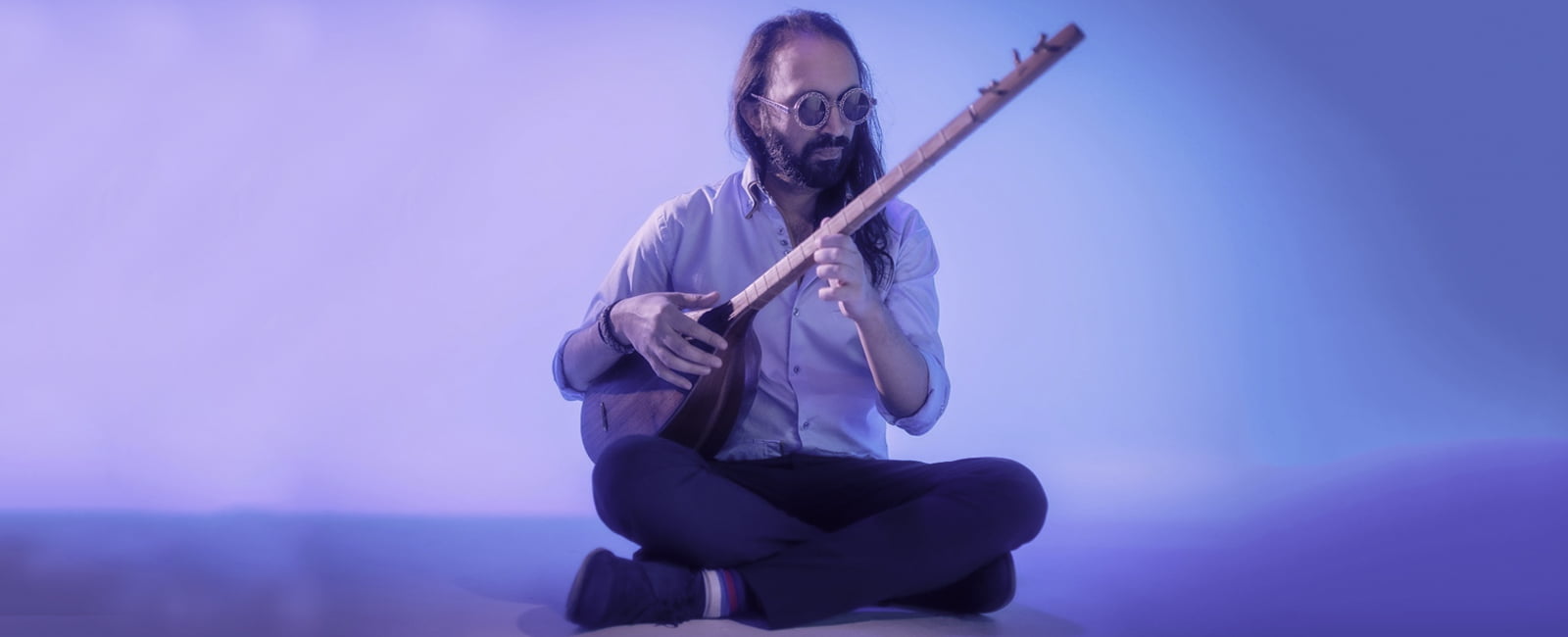 "WITH NOTHING BUT A TAMBUR UNDER HIS ARM"
BIOGRAPHY | CLASSICAL COMPOSITION & REBELLION
Kaveh Vares (1982) was born in Teheran, shortly after the Islamic Revolution in Iran. In the birthplace of the great Sufi poets, devotional singers, and renowned mystics, Kaveh grew up listening to heavy metal and studying physics. Bands like Pantera, Marylin Manson, and Tool became his outlet and an escape from the imposed rules of Iran's dictatorial environment – one where music was declared sinful and remained in many ways absent from day-to-day life. 
After obtaining his degree in physics in Tehran, Kaveh moved to Armenia, where he studied classical music and indulged in his interest in Russian composers.  In his search for a deepened understanding of music, he flew to the Netherlands, with nothing but a tambur under his arm. Here he obtained master's degrees in Classical Music Composition and Film Music Composition. He now teaches composition for film at the Conservatory Of Amsterdam and the Netherlands Film Academy. 
Kaveh has composed music for a plethora of film productions, including the Netflix series FENIX and an award-winning documentary about Sufism entitled Tarikat. He also regularly composes for orchestral and theatre performances, like The Netherlands Wind Ensemble, Calefax Reed Quartet, and Persian superstar Mohammad Motamedi.
KAVEH VARES | Contact & INQUIRIES
KAVEH VARES | WEBSITE & SOCIAL